Bet the Mortgage: Week 4, 2013 NFL Best Bets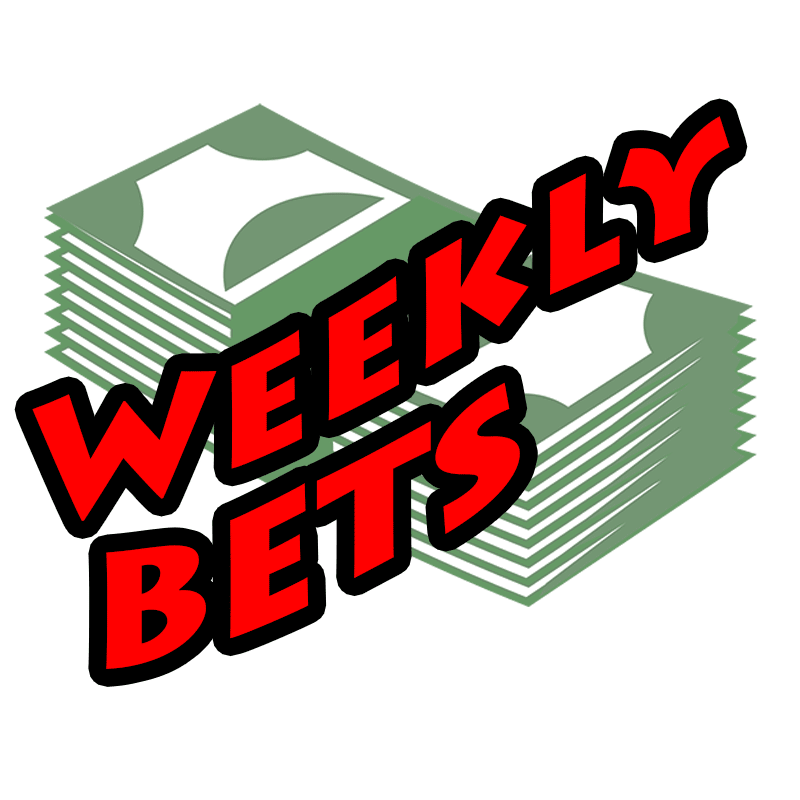 My waiting until the last minute last weekend proved to finally put me on the profitable side of the board–I still only went 2-2 for the week, but My +350 Indianapolis over San Fran bet put me up a total of $457 for the week, to climb back to $9,791 for the season. One solid week can put me on the plus side for the season.
Andy, meanwhile, also went 2-2 for week, but missed his bigger bets ($250 on Minnesota and $300 on the Detroit/Washington over). He did make money with his Kansas City upset pick (I was as surprised that was seen as an upset as he was that Chicago's win was surprising), and finished +$318 for the week, giving him a commanding lead of $1,214 over me with his current $11,005 bankroll.
So, in summary, here's where we stand.
| | | | | |
| --- | --- | --- | --- | --- |
| | Week 3 | Season | Bankroll | +/- |
| Andy | 2-2 | 6-6 | $11,005 | + $1,005 |
| Tony | 2-2 | 4-8 | $9,791 | – $209 |
Week 4 brings another tough slate of games, with only 3 games coming in with a line of a touchdown or more, and most falling in the 1-4 point range.

Andy's Bets:

$300 – San Francisco at St. Louis: (Under 42, -110) – Neither offense is playing well and both defenses are good to great. The total points scored in San Francisco's last two games were 32 and 34 while St. Louis' game against Dallas came in at 38 last week. Add into this equation the fact that most of the Thursday night games over the last couple seasons have been sloppy and poorly played and I think you have the recipe for a low-scoring, ugly game.

$300 – Chicago (+3, -110) at Detroit – Detroit is getting better, no question. But the 2-1 mark is built off teams with a combined record of 1-8 so far – and the one win in that mix came against the Lions. Chicago is 3-0. The record of their opponents isn't much better, but they did beat a surging Cincinnati team. I think the Bears are better. They win outright and get a significant edge in the NFC North.

$200 – Arizona (+2.5, -110) at Tampa Bay – Yep, I'm going heavy on road teams this weekend. I can usually see where Vegas comes up with their lines – I'm often amazed by how accurate they are. But this one confuses me. The Bucs have put up 17, 14 and 3 against a bad Jets team, a Saints team that had one of the worst defenses ever in 2012 and a Patriots team that is always good, but not always stingy. And this week they start a rookie QB who is really only getting his shot right now because nobody likes Josh Freeman, not because anyone senses that he is going to be particularly good either. The Cardinals aren't great, but they have good defensive talent that I think will stymie Mike Glennon. Their losses so far have been to division foes on the road, but I think the Saints and Rams are both better than the Bucs. Arizona covers and wins straight up.

$200 – Upset of the week: Miami (Moneyline +230) at New Orleans – Okay, I get it. New Orleans has been on a roll. Truth be told, I think the Saints do win this game. But a +230 moneyline doesn't show much respect for a Dolphins team that also has come out of the gates looking good. This will be a closer game than most people say. Both defenses are pretty solid. Drew Brees is an X-factor – he's significantly better than Ryan Tannehill at this point. But I still think this battle of surprising unbeatens could swing either way, so I'll jump on the Dolphins at +230.

Tony's Bets:

$200 – New England (+2, -105) at Atlanta – The Falcons get the home team advantage, but they're still missing their best RB and LT, and their defense just isn't that good. Tom Brady seems to be gelling with his young receiver corps, which should make the Patriot offense scary again whether at home or on the road.

$300 – Cincinnati (-4, -110) at Cleveland – A four point road favorite seems risky, but the Bengals aren't the Vikings. They've got tape on Brandon Brent Brian Hoyer, the Browns still have no running backs, and they should be ready for any fake field goals, punts, or fumblerooskis. And the Bengals have already taken care of the Packers and Steelers, and almost had the Bears beat as well. Add in that it's not REALLY a road game since they're in the same state, and the Bengals should cover with ease (save for the dreaded trap game).

$150 – Philadelphia at Denver: (Over 57.5, -110) – The highest over/under in something like 8 years, I'd like to bet against it, but I don't know how the Eagle defense is going to keep Denver under 38 points, and it may take into the final minutes of slop time, but the Eagles can definitely put up 20.

$200 – Upset of the Week: Chicago (Moneyline +$125) over Detroit – This isn't as sexy of a pick as a couple of bigger upsets I could see happening (NY Jets at +165, Oakland at +145), but I'm a little surprised that the Bears are even considered an upset. The Lions have proven in three weeks that they are still the undisciplined, try to find a way to lose a game they should win club of the past. They happen to be 2-1 at this point, but that's more because the Vikings and Redskins wanted to lose just a little more than the Lions did. On top of it all, the Lions lost WR Nate Burleson (who actually leads the team in receptions) the the dreaded broken arm while saving a pizza injury. Meanwhile, the Bears continue to play turnover heavy defense, and shockingly solid consistent offense–something that has to scare the hell out of Packer fans starting at a 1-2 start to the season.

To see our straight up picks for the week, click here.

>