There seemed to be a lot of hope heading into 2014 that Chicago would build off of the 8-8 season achieved during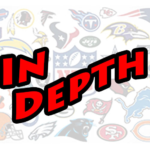 Marc Trestman's first year on the job. But a lot of things went wrong, players started turning on each other and, in the end, instead of building on his first year of work, the team imploded, ensuring Trestman would not see a third season.
Now there's a lot to be fixed. Brandon Marshall is gone, traded to the Jets. A long-proud defense has been decimated by age and injuries, producing the worst two points allowed totals in team history the last two seasons. And then there's Jay Cutler – is the enigmatic QB the guy to take Chicago to the next level?
Jake Perper, founder and head writer for Bears Backer, shares his thoughts on what it will take to get Chicago back on top.
Zoneblitz: This team went from 8-8 to 5-11 in a season that started with some solid expectations. What went wrong? Continue reading →
Happy New (League) Year!
Tuesday's open of NFL free agency did not disappoint. In fact, it was probably one of the most active in years, boasting a flurry of signings and re-signings, and even one blockbuster trade.
There's plenty more to come in the days ahead, but here's a way-too-early look at some of the biggest winners and losers after Day 1.
WINNERS:
Jets – Revis Island is returning to the J-E-T-S. That alone makes Day 1 successful for a team that struggled mightily in the secondary last year after missing out on Revis. Continue reading →
After starting his tenure with two AFC Championship game appearances, Head Coach Rex Ryan's hold on the New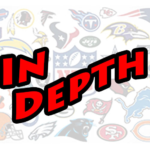 York Jets job slowly started eroding year by year. In 2014 it collapsed entirely, as the team slunk to a 4-12 mark.
So Ryan and GM John Idzik hit the road and a new era is beginning with Todd Bowles and Mike Maccagnan. And it's not like the cupboard is entirely bare either. Last week's trade for Brandon Marshall ensures that the Jets will have some firepower at the skill positions on offense, assuming they can find someone to throw him and Eric Decker the ball. And the defense has had several solid pieces for several years.
So can the Jets make a run in 2015? David Wyatt, a managing editor with Gang Green Nation, joined us to share his thoughts.
Zoneblitz: Everything seemed to fall apart on the Rex Ryan era in 2014. How would you assess the season and the factors that led to 4-12? Continue reading →
In 2012, Robert Griffin III took the league by storm, leading Washington to the NFC East crown and giving fans hope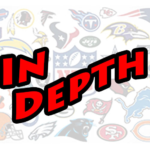 that a long drought was over. But at the end of that season he shredded his knee and his performance has not yet recovered.
The Redskins are 7-25 in the last two seasons and there's been little to cheer about in the nation's Capitol.
So what will it take to turn things around? Mike Harar, editor of Hogs Haven, shares his thoughts.
Zoneblitz: The team improved from 3-13 to 4-12 last year under Jay Gruden, but still showed a lot of question marks on both sides of the ball. What was your assessment of the 2014 season? Continue reading →
Oakland got off to a terrible start in 2014 … again. The Raiders fired their coach …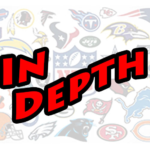 again. And the season ended like all the other ones have since 2002 – with this team's players watching the playoffs from their living rooms.
But 2014 may have brought a couple hints of hope. Derek Carr was far from flawless as the team's rookie second round pick from Fresno State, but he showed enough promise to indicate he could be a step up over what Oakland has been running out there for more than a decade. And Kahlil Mack, the first round linebacker, took the defense by storm.
There's a long road ahead. But could the Raiders be righting the ship? Levi Damien, editor of Silver & Black Pride, shared his thoughts on what's ahead in Oakland.
Zoneblitz: The Raiders started 0-10, went through two coaches and again finished well out of the playoffs, but also finished 3-3 and fought in many games. How would you assess the 2014 season? Continue reading →