Chris Snee announced his retirement from the NFL this week after a decade of playing right guard for the Giants. His family was standing by as he reportedly choked on the words while meeting with the media, his wife and three kids apparently taking the news even harder than he did.
His father-in-law, who also happens to be Head Coach Tom Coughlin, had nothing but great things to say about Snee, who was a second round draft pick in 2004. Solid, stand-up guy who never got in trouble and always showed up in shape, ready to do his job. Quotes from QB Eli Manning leave me wondering if he's not taking it hardest of anyone.
It sounds like he was a great guy and a superb teammate – and hopefully he continues to be a fantastic family man as he transitions to his next phase in life. It sounds like he's the type of guy fans should love to cheer for.
But those characteristics, unfortunately at times, don't make a player a strong candidate for the Pro Football Hall of Fame. Continue reading →
It's been speculated about for awhile now the idea that Andre Johnson is no longer happy playing for the Houston Texans and it came out yesterday that at least four teams are interested in trading for the veteran wideout.
I can understand where Johnson is coming from – he's approaching his mid-30s and the Texans have not had a ton of success in his years as one of the league's top wide receivers.
But I'm not sure a trade is in the best interests of either the team or Johnson … in fact I'm really not sure the Texans are that far from getting back on a winning track.
Sure, Houston had the top pick in the draft this year after a brutal 2-14 season that ended with a 14 game losing streak. But the two years prior a solid defense and a decent offense had this team in the playoffs – and into 2013 the Texans were a Super Bowl favorite.
Consider these factors : Continue reading →
It's been 40 years since Jim Tyrer's career ended at the hands of the Los Angeles Rams, who beat Washington in the first round of the 1974 playoffs. Despite his six All-Pro nominations, the end of his career merited little mention – nary a word in the Sporting News.
Tyrer played for Washington in 1974, primarily as a backup, squeezing one last season out of a top-notch career that included nine invitations to the Pro Bowl or AFL All-Star Game. The first 13 years of his career were spent with the Kansas City Chiefs/Dallas Texans franchise that was among the AFL's strongest, at least during the years he played.
It's been 34 years since his name popped up in the last item of Sports Illustrated's Sept. 29, 1980 Roundup section,  where remembrances of his nine All-Star games and two Super Bowl appearances were followed by mention that he had died by suicide after fatally shooting his wife, Martha.
Tyrer did merit mention again a couple times in the early 1980s. His one year as a Pro Football Hall of Fame finalist was 1981 and another when he also made a list SI's Paul Zimmerman compiled – an informal poll of the all-time best offensive linemen.
Though voters are not supposed to consider character and conduct as part of whether or not someone should be enshrined, Tyrer has not made it into the Hall – this statement alone sparking some irony because during his playing days, by most accounts I could find, his character was never in question.
I was not a huge fan of Johnny Manziel when he was at Texas A&M. I thought the finger-rubbing, "show me the money" routine was arrogant and sought attention for an individual over team accomplishment. And third-hand media reports about his off-the-field activities made me think the guy was kind of an arrogant jackass.
I'm also not convinced the guy is going to be a great NFL QB. Despite going in the first round, you don't have to look hard to see that he's undersized, that he's got kind of a weird foot thing going on when he throws the ball under pressure and that he certainly isn't going to make it solely as the "prototype" signal caller.
All those cards on the table, the scrutiny this rookie is under has gotten more than a little bit ridiculous.
Oh no. He went to Las Vegas for Memorial Day weekend!?!?!?
Did he skip organized team activities? No – coach Mike Pettine reportedly told him to have a good time. Continue reading →
San Francisco was the popular choice by many experts for a return to the Super Bowl heading into the 2013 season, but it was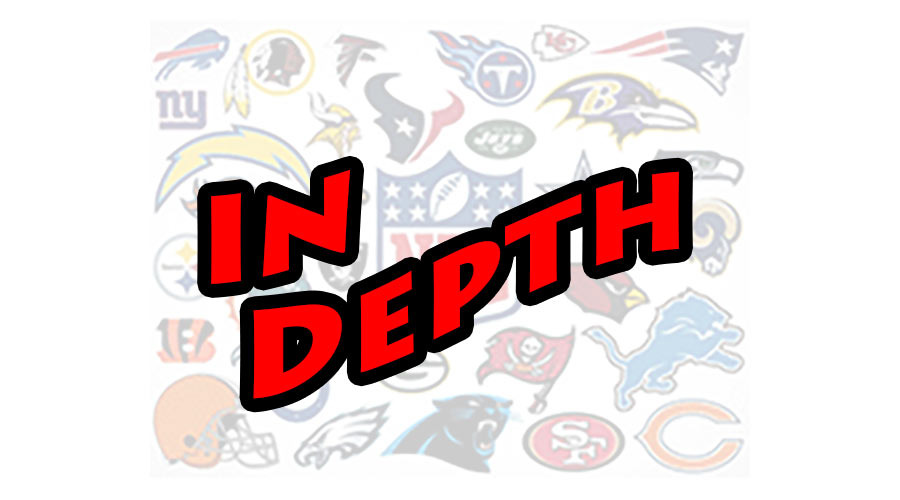 Seattle that jumped to an 11-1 start, claimed the NFC West, won a couple tight playoff games and destroyed Denver in the Super Bowl.
This is a young, interesting team with a ton of talent on both sides of the ball. But now the Seahawks are the hunted. Can they replace their free agency losses and make another run deep into the playoffs? Mitch Quesada, editor of 12th Man Rising, says it's been a good offseason and the team is built for another good season.
Zoneblitz: Seattle capped a tremendous season with a Super Bowl blowout win. How would you assess the season and how this team came together?
Quesada: A Super Bowl-winning team needs a little bit of everything to win the biggest game in football. The Seahawks had that last season. They had a dominant running back, explosive receivers, a playmaking quarterback, the best defense in the game and the best home-field advantage in the NFL. The stars were aligned for the Seahawks to make franchise history last season and they did it with a nice balance of everything, including commitment and trust in each other. Continue reading →