Ken Whisenhunt inherited a bit of a mess when he took over the Tennessee Titans in 2014, so maybe a rough season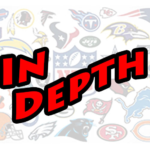 was not a surprise. But QB injuries, subpar offensive line play and almost everything else went off the rails for Tennessee last season.
The result was a 2-14 record and the second pick in the draft.
So how does this team start picking up the pieces in an effort to again become relevant?
Jimmy Morris, editor in chief of the Music City Miracles blog, shares his thoughts on what went wrong and what needs to happen to spur a turnaround.
Zoneblitz: The Titans went from seven wins to two, albeit with a new coach. What's your assessment of the 2014 season? Continue reading →
Tampa Bay started the 2014 season seen as a sleeper playoff team by some, including Tony on this site. But things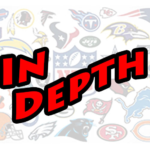 unraveled quickly – and more brutally in Lovie Smith's first season as head coach than even the most pessimistic could have expected.
So what went wrong? And what does it take to get the ship heading in the right direction again? Nick Houllis, a Bucs historian and editor of the fan blog BucStop.com, joined us to share some thoughts. Here's what he had to say.
Zoneblitz: This is a team some saw as a sleeper playoff contender in 2014 – while those expectations may have been too high, what happened that led to a 2-14 season?
Houllis: You can wrap up everything in a nutshell with two words. JEFF TEDFORD. Continue reading →
The late Junior Seau highlights the 2015 Pro Football Hall of Fame class.
The Charger and Patriots great is the lone first-year eligible enshrinee. He'll be joined by seven others, including senior candidate Mick Tingelhoff and two contributors in the first year that category has existed: Ron Wolf and Bill Polian, both of whom built multi championship teams.
Other enshrinees will include: Jerome Bettis, Tim Brown, Will Shields and Charles Haley.
The selections mean that despite having four semifinalists, the Greatest Show on Turf – including first timers Kurt Warner and Orlando Pace – were left out of the final selection. Three coaches – Jimmy Johnson,  Tony Dungy and Don Coryell – were also not selected.
Marvin Harrison was another notable candidate not selected. Harrison, Pace, Warner, Tony Dungy and Kevin Greene were the final five modern era candidates eliminated from consideration by Hall voters. Continue reading →
The Buffalo Bills led off the 1969 draft selecting OJ Simpson. A couple picks later, the Steelers grabbed "Mean" Joe
Greene. Roger Wehrli went to St. Louis Cardinals at 19. Ted Hendricks was a second rounder, going 33rd to the Baltimore Colts.
Ed White, drafted by the Minnesota Vikings at 39, lasted longer in the NFL than all of them. The four-time Pro Bowl guard was actually drafted as a defensive lineman out of California and he wasn't immediately thrilled at the prospect of switching to the line. But he adapted, taking his attacking demeanor to the offensive line, where he spent 17 years playing for Minnesota and San Diego.
From that draft, only Jeff Van Note and Charlie Joiner (whom White played with in San Diego) had longer careers, both by a single year. And during those 17 seasons he played in four Super Bowls and a handful more conference championship games with countless Hall of Fame teammates and coaches on both teams – actually breaking the games played mark set by long-time teammate and Hall of Fame nominee Mick Tingelhoff at the end of his career.
White, in a late-August phone call, walked us through some of his memories of playing with Tingelhoff, Dan Fouts, Fran Tarkenton and for Bud Grant and Don Coryell. He also caught us up on what's keeping him busy these days – including painting in his studio and watching his son coach the local football team.
Here's what he had to say:
Zoneblitz: Let's lead off with your friend and teammate Mick Tingelhoff, who is up for the Hall of Fame this year – what are your recollections of him as a teammate? Continue reading →
We're mere hours from learning who will make the cut for Hall of Fame enshrinement in 2015. At a minimum, this year's senior candidate has plenty of support.
Shortly after learning in mid-2014 that Mick Tingelhoff had been by the Hall of Fame's senior committee as its lone candidate, long-time Packers defensive end Willie Davis indicated that he was surprised.
But he did not mean that as a slight in any way against the 17-year Vikings great.
"I thought he was already in and couldn't believe that he wasn't." Davis says. Continue reading →