Four St. Louis Rams are among eight first-time eligible candidates who were named by Pro Football Hall of Fame voters as semifinalists for the class of 2015. Kurt Warner, Isaac Bruce, Torry Holt and Orlando Pace were part of the "Greatest Show on Turf" that won a Super Bowl and played in another during the late 1990s and early 2000s.
The other four first-timers named semifinalists were Edgerrin James, Kevin Mawae, Junior Seau and Ty Law, rounding out a class
that voter Dan Pompei called one of the strongest first-year eligible classes in a long time.
The NFL Network unveiled those eight and 18 more candidates who remain alive as semifinalists on Tuesday night during an hour-long special.
While it's a strong first-year class, those candidates don't have an easy ride to induction. Most see Seau as a lock and several more say Warner and Pace are likely candidates, as well, but their cases for enshrinement in their first years of eligibility are less certain. And they face tremendous competition among the 18 semifinalists who are beyond their first years of eligibility. Continue reading →
There have been times we've done this segment that I've been embarrassed about our shortcomings. There have been others where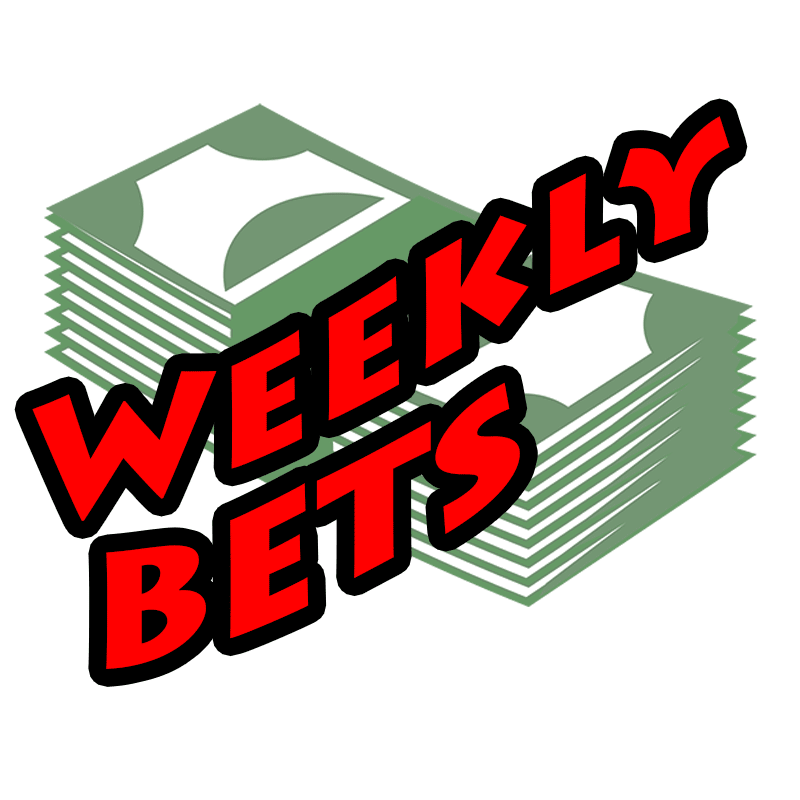 I've wished we were really in Vegas making these bets. Last week was one of the latter.
We both hit three of four bets, with a combined gain of $3,170 on a total of $4,850 in hypothetical bets … not bad. That puts us, for the season, at more than $15,000 to the good for the season… not bad after last season, when Vinny and Guito would have been hunting both of us down for some experimental non-anesthetized knee replacement surgeries.
Here are the standings so far:
| | | | | | |
| --- | --- | --- | --- | --- | --- |
| | Week 9 | Season | Week +/- | Bankroll | Season +/- |
| Tony | 3-1 | 22-14 | +$1,800 | $18,407 | +$8,407 |
| Andy | 3-1 | 22-14 | +$1,370 | $16,985 | +$6,985 |
The Pro Football Hall of Fame's Contributor Committee has nominated Bills and Colts GM Bill Polian and Packers GM Ron Wolf as the first two candidates for enshrinement through the new contributor position created earlier this year.
Polian and Wolf were selected from a list that reportedly included 11 candidates:
Paul Tagliabue
Eddie DeBartolo
Pat Bowlen
Art Modell
Art McNally
Steve Sabol
Gil Brandt
Bobby Beathard
George Young
Polian
Wolf
Polian and Wolf will advance automatically to the final vote, along with senior committee nominee Mick Tingelhoff, where they will need a "yes" vote from 80 percent of the full committee in order to earn induction into the Hall of Fame.
Polian was instrumental in building the Buffalo Bills into four-time Super Bowl participants in the 1990s and he also drafted Peyton Manning to Indianapolis, which led to a Super Bowl win and a number of playoff appearances. Wolf rebuilt a long-wayward Packers team, trading for Brett Favre and winning a Super Bowl in the process.
The addition of the contributor slots has been controversial. Many favored separating executives, referees and other non-players from the players to give them a better chance to compete. Regular readers to this space largely agreed, but were critical that doing so meant one fewer senior committee selection in three of the next five seasons.
More coming on this announcement later. Share your thoughts on these two nominations below.

Loading ...
I feel like an ass falling for it again, but yep, I picked Cincinnati over New England Sunday night only to realize just a few minutes into the game that I got that one wrong (I didn't see much of the game, but followed the feed fairly closely via my phone).
It was an obvious oversight. Sure, the Patriots got crushed by Kansas City Monday night with Tom Brady looking like hell. But one should have been able to tell that Bill Belichick was right in his wheelhouse with his postgame press conference – during which all he did was repeat over and over that the Patriots were moving on to the Cincinnati game.
With his us-against-the-world mentality and a return to emphasizing the run and shorter, tight end-based passing game, the Patriots easily dismantled the Bengals – a team that continues to look like a contender at home and early on, only to drop trow when it has a chance to win a big game on television in prime time.
Make no mistake, this is a flawed Patriots team. But don't count out Brady and Belichick just yet. They've still got a few weapons on board.
So, I'll take the rap for this one. But there are a lot of other things that happened in week five that were dumb – things that I had nothing to do with. Here are a few observations: Continue reading →
Every week during the 2014 NFL season I'll post my weekly position rankings to help you set your fantasy lineup (just like Anthony). Adjustments will be made throughout the week to account for news, injuries, etc. Post questions in the comments below or on Twitter @Bo_Mitchell.
Quarterback Continue reading →