Well, it didn't look exactly how we expected it to, but all four of us nailed the match-up: Seattle and New England.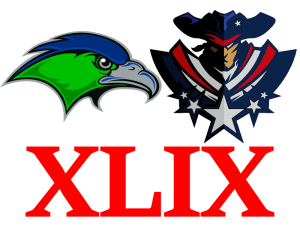 It took an amazing comeback for the NFC result to come true. The AFC game was a mismatch – there's been more drama with the weight of the footballs than there was during the game. Andrew Luck will have to wait at least another season to unseat Tom Brady as the King of the AFC.
Here are the standings for the post-season: Continue reading →
We're winding down to the last week of the NFL season. I often find the Super Bowl a bit depressing because it means no more football for the next six months. But now we start the process of figuring out why things went the way they did in 2014 and what teams have to change heading into the next campaign.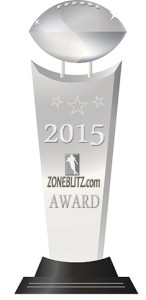 With that, we'll re-live some of the great moments of the current season with our first ever Zoneblitz NFL Awards. The winners are up here at the top. And our individual ballots (all three of them) are published with some explanations below. Enjoy – and tell us where you agree and where you think we're nuts.
Most Valuable Player: JJ Watt, Texans
Offensive Player of the Year: DeMarco Murray, Cowboys
Defensive Player of the Year: JJ Watt, Texans
Offensive Rookie of the Year: Odell Beckham, Giants
Defensive Rookie of the Year: Aaron Donald, Rams
Comeback Player of the Year: Rolando McClain, Cowboys
Coach of the Year: Bruce Arians, Cardinals
Executive of the Year: (Tie) Stephen Jones, Cowboys and Steve Keim, Cardinals
Douchebag of the Year: (Tie) Roger Goodell, Commissioner and Ray Rice, unemployed
Offensive Douchebag of the Year: (Tie) Dominic Raiola, Lions and Johnny Manziel, Browns
Defensive Douchebag of the Year: (Tie) Ndamukong Suh, Lions and Vontaze Burfict, Bengals
Douchebag Coach of the Year: Jim Harbaugh, 49ers
Play of the Year: Odell Beckham's catch
Wasted Draft Pick of the Year: Johnny Manziel, Browns
Steal of the Draft: Seantrel Henderson, Bills
Fantasy Player of the Year: DeMarco Murray, Cowboys
Incompetent Survivor Pool Participant: Tony
Hottest Coaching Seat of 2015: Jay Gruden Continue reading →
We started our debriefing of the 2014 fantasy football season yesterday. (You can read the part one here.) Today we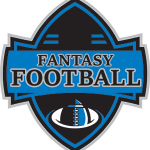 finish up our discussion with Fantasy Editor Anthony Maggio, who talked with us about how this season went and how things look heading into 2015.
Please let us know what you'd like to hear about during the offseason and share your thoughts on Anthony's observations, whether you agree or disagree. And thank you for reading throughout the season.
Zoneblitz: Several rookie WRs continued to debunk the trend that it takes three seasons before they figure it out – who among the 2014 class do you see continuing to ascend and who might take a step back?
Maggio: Yeah, I think we can go ahead and retire the third-year receiver myth. The rookies this year were
incredible, and the top-end guys come back to very good situations. Odell Beckham Jr., Mike Evans and Kelvin Benjamin will all continue to be the No. 1 options on their respective teams next year, and my only concern with any of them would be Evans and what the quarterback situation there winds up being. But even if the Bucs are breaking in a rookie, Evans will still be fantasy relevant.
I expect Jordan Matthews and Brandin Cooks to be the next best, and they could be joined by Davante Adams, Donte Moncrief and John Brown depending on whether certain teammates in Green Bay, Indianapolis, and Arizona, respectively, depart.
Martavis Bryant deserves mention, but I don't see him turning into a consistent, reliable fantasy option. He'll be big-play dependent, and I could see the Steelers bringing in someone else to be the No. 2 to Antonio Brown and leaving Martavis as the deep-ball guy. Jarvis Landry probably stays flat as well, as I think he's a very good No. 2 possession guy, but won't be an elite receiver. Allen Hurns, Allen Robinson, Marqise Lee and Marquess Wilson all have too many others to contend with at the position for me to expect them to take another step up in 2015. Continue reading →
The 2014 fantasy football season is now in the history books and we're one game and one week away from saying the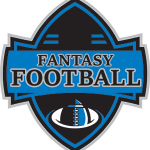 same about the real football season as well.
While things are still relatively fresh, we wanted to take the opportunity to bounce some questions off Fantasy Football Editor Anthony Maggio, whose insights you hopefully followed throughout the season.
In this two-part series, we're seeing what went right and wrong this year while also asking Magsh to look into his crystal ball for some insight on what 2015 might look like. After all, it's never too early to start prepping for your drafts, right?
Here's what he had to say.
Zoneblitz: Who were your big fantasy disappointments in 2014 and will they bounce back next year? Continue reading →
Two members of the St. Louis Rams' Greatest Show on Turf era survived the cut down from 26
semifinalists to 15 finalists eligible for this year's class of the Pro Football Hall of Fame.
Kurt Warner and Orlando Pace along with San Diego LB Junior Seau are first-time eligible candidates who advance to the next round of votes.
They join 12 more modern-era candidates who will be voted on during the weekend of the Super Bowl.
The 12 are: Continue reading →