Oakland got off to a terrible start in 2014 … again. The Raiders fired their coach …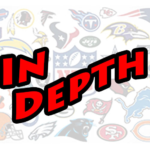 again. And the season ended like all the other ones have since 2002 – with this team's players watching the playoffs from their living rooms.
But 2014 may have brought a couple hints of hope. Derek Carr was far from flawless as the team's rookie second round pick from Fresno State, but he showed enough promise to indicate he could be a step up over what Oakland has been running out there for more than a decade. And Kahlil Mack, the first round linebacker, took the defense by storm.
There's a long road ahead. But could the Raiders be righting the ship? Levi Damien, editor of Silver & Black Pride, shared his thoughts on what's ahead in Oakland.
Zoneblitz: The Raiders started 0-10, went through two coaches and again finished well out of the playoffs, but also finished 3-3 and fought in many games. How would you assess the 2014 season? Continue reading →
Bryce Brown just can't catch a break!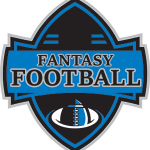 Tuesday night brought with it news that the NFL's free agency period would kick off with a surprising trade between the Buffalo Bills and Philadelphia Eagles that will send linebacker Kiko Alonso to Philly and running back LeSean McCoy to Buffalo – a stunning development for several reasons, but we're here to talk fantasy football—so let's do that.
CJ Spiller is a free agent, so it appeared that Brown—McCoy's backup in Philadelphia for two years before he was traded to the Bills last May—would potentially get a shot at regular work. Sure, Fred Jackson is under contract for one more year, but the 34-year-old wasn't going to be a workhorse.
Now he definitely won't be, and Brown might find himself looking for a new team.
The Jacksonville Jaguars have lost double-digit games the last four seasons and five of the last seven. They've won just nine games in three seasons and have not made the playoffs since after the 2007 season.
That said, the 3-13 campaign in 2014 may at least provide some hope for the future. This team is still quite a ways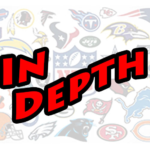 from a complete turnaround, but the coach/QB tandem of Gus Bradley and Blake Bortles, coupled with some young, hustling defenders and intriguing talents like Denard Robinson mean this squad may at least finally be pointed in the right direction.
How far off are they? Luke Sims, an editor with the Black & Teal, shared his thoughts.
Zoneblitz: The Jaguars followed a 4-12 season with a 3-13 campaign in 2014. In 2013 there were signs, at times, of a positive direction – how would you assess the 2014 season? Continue reading →
Ken Whisenhunt inherited a bit of a mess when he took over the Tennessee Titans in 2014, so maybe a rough season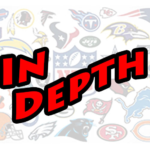 was not a surprise. But QB injuries, subpar offensive line play and almost everything else went off the rails for Tennessee last season.
The result was a 2-14 record and the second pick in the draft.
So how does this team start picking up the pieces in an effort to again become relevant?
Jimmy Morris, editor in chief of the Music City Miracles blog, shares his thoughts on what went wrong and what needs to happen to spur a turnaround.
Zoneblitz: The Titans went from seven wins to two, albeit with a new coach. What's your assessment of the 2014 season? Continue reading →
Tampa Bay started the 2014 season seen as a sleeper playoff team by some, including Tony on this site. But things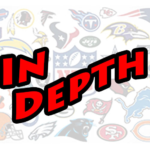 unraveled quickly – and more brutally in Lovie Smith's first season as head coach than even the most pessimistic could have expected.
So what went wrong? And what does it take to get the ship heading in the right direction again? Nick Houllis, a Bucs historian and editor of the fan blog BucStop.com, joined us to share some thoughts. Here's what he had to say.
Zoneblitz: This is a team some saw as a sleeper playoff contender in 2014 – while those expectations may have been too high, what happened that led to a 2-14 season?
Houllis: You can wrap up everything in a nutshell with two words. JEFF TEDFORD. Continue reading →