Quarterbacks
Peyton Manning vs. San Diego
Drew Brees at St. Louis
Nick Foles at Minnesota
Cam Newton vs. NY Jets
Matt Stafford vs. Baltimore
Josh McCown at Cleveland
Colin Kaepernick at Tampa Bay
Philip Rivers at Denver
Matt Ryan vs. Washington
Russell Wilson at NY Giants
Tony Romo vs. Green Bay
Tom Brady at Miami
Alex Smith at Oakland
Ben Roethlisberger vs. Cincinnati
Andrew Luck vs. Houston
EJ Manuel at Jacksonville
Matt Flynn at Dallas
Andy Dalton at Pittsburgh
Joe Flacco at Detroit
Kirk Cousins at Atlanta
Jason Campbell vs. Chicago
Matt Cassell vs. Philadelphia
Ryan Fitzpatrick vs. Arizona
Ryan Tannehill vs. New England
Case Keenum at Indianapolis
Carson Palmer at Tennessee
Chad Henne vs. Buffalo
Mike Glennon vs. San Francisco
Matt McGloin vs. Kansas City
Eli Manning vs. Seattle
Kellen Clemens vs. New Orleans
Geno Smith at Carolina
Robert Griffin III owners were salivating for this matchup six weeks ago. So much for that.
Tony's bets have been a disaster since he realized you don't get your investment back twice when you win, but he's more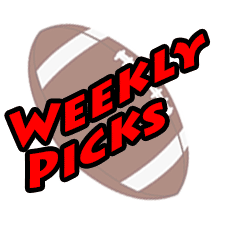 than made up for it in the picks segment the last two weeks.
He and Maggio tied at 13-3 in week 14, giving my brother a 25-7 mark the last 32 games – and pulling him within a single game of my season-long lead.
Rich has matched Tony's 25-7 for the last two weeks, but slid to 11-5 in week 14. Overall, I'd say, we suck at betting but when the picks are straight up, we're holding our own fairly well.
Here are the standings after week 14:
| | | |
| --- | --- | --- |
| | Week 14 | Season |
| Andy | 11-5 | 137-70-1 |
| Tony | 13-3 | 136-71-1 |
| Maggio | 13-3 | 129-78-1 |
| Rich | 11-5 | 123-84-1 |
The season is winding down and while there are few great match-ups this week, very little is wrapped up and there are a number of teams that must win to improve their playoff chances.
Here's who we think wins: Continue reading →
In my Week 13 radio show on 1500 ESPN, I devoted a segment to handcuffs—who they were for each team and why you should own them. Sure enough, Week 1 of the fantasy playoffs showed exactly why they were important.
First, Reggie Bush was declared active in the Great Philly Snowstorm of 2013, then tweaked his calf in warm-ups and didn't play. Joique Bell then went out and led the team in rushing AND receiving, combining for 127 yards and a touchdown. Meanwhile, Adrian Peterson tweaked an ankle a few miles south in the Great Baltimore Blizzard of 2013, adding it to an already sore groin and giving way to Toby Gerhart, who plowed his way to 89 yards and a score on 15 carries. Both Bell and Gerhart could be fantasy semifinal starters, leaving Bush and Peterson owners out in the cold.
If ever there was a game I DIDN'T have a good read on, it was today's Dolphins/Steelers matchup. I expect Ben Roethlisberger to struggle against Miami's impressive secondary, the Dolphins to run the ball just OK, and Miami's receivers to do most of the damage through the air with only a few yards from Charles Clay and not much else. Instead, Roethlisberger became just the third quarterback to throw multiple touchdowns this season and the second to top two, spreading his scores around to Jerricho Cotchery, Antonio Brown and Emmanuel Sanders. This would've been impressive anyway, but the fact that Miami had allowed just one WR touchdown ALL SEASON coming into the contest made it all the more impressive. The game also included Lamar Miller leaving with a concussion, allowing Daniel Thomas – yes, the guy who was potentially out for the year a few weeks ago – to run for 105 yards and a score on 16 carries. Oh yeah, and Clay turned his team-high 10 targets into seven grabs for 98 yards and two scores.
I also completely discounted Andrew Luck this week after a month of struggles from the second-year signal caller. Indy still lost, but Luck took his show on the road to the tune of 326 yards and four touchdowns without an interception. What's more, the little damage done by the Colts from the backfield came from the recently formally benched Trent Richardson, whose five catches and 68 receiving yards were both second on the team, while Donald Brown quietly combined for 29 yards.
In addition to the fantasy football content we've been posting this year, we also decided to take our addictive personalities and take a shot at something that potentially fills our needs for gambling big money AND staying focused on even more football games than our 8 fantasy football teams require–FanDuel.com. We actually got an account established when we signed up for another fantasy football site subscription, and after a couple of slow weeks at the beginning of the year, we were hooked.
Based on some feedback some a friend of ours that has been playing for a couple years, we quickly started to focus on the 50/50 leagues, where you only have to finish in the top half of the league to get paid.  Of course, our luck at FanDuel has been somewhere between our regular Fantasy Football (I personally made the playoffs in all three leagues for the first time that I remember, and have two byes this weekend) and our regular football betting column.
So we decided this week to go ahead and post the lineup we chose this week for our biggest FanDuel league–a $60k salary cap 50/50 league:
QB – Joe Flacco – $6,900RB – Jamaal Charles – $9,600
RB – CJ Spiller – $6,500
WR – Torrey Smith – $6,600
WR – Calvin Johnson – $10,000
WR – Jacoby Jones – $5,000
TE – Charles Clay – $5,000
K – Blair Walsh – $5,400
Def – Baltimore Ravens – $5,000
What do you think?  If you play FanDuel, post your team here for comparison.
The fantasy football playoffs start today in most leagues. If you're struggling to make those final lineup calls, we've got you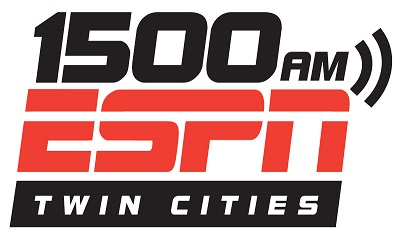 covered for advice.
At 9 a.m. central time, Anthony Maggio will be on 1500 ESPN talking fantasy football for an hour. You can stream that audio here. He'll then stick around and do a chat at the website 1500espn.com.
You can tweet him questions at #1500blitz or @mplsmaggio. He gets to a lot of them on the show and hits the chat hard.
And of course you can find his player rankings here on Zoneblitz.com.
Good luck in the playoffs.