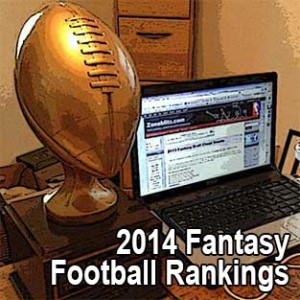 Teams are already reporting to training camp, which means its that time of year to start putting your fake team together! As we did a year ago here at Zoneblitz, we'll be provided a standard league fantasy football cheat sheet that will be regularly updated to reflect news, injuries, position battles, and anything else that requires a shift in thinking. Print this out, take it with you to your fantasy draft, and dominate your league!
Got questions? Well we've added my email address and Twitter handle to this year's cheat sheet so you know where to find me. I'd wish you good luck this season, but with my help, you won't really need luck.
2014 NFL Fantasy Football Rankings – Download - LAST UPDATED: 7/29/2014, 5:06 PM
Kyle Rudolph missed half of the 2013 season with a broken foot. During the two seasons previous, he's shown signs of stardom, but
also has disappeared for significant chunks of time. Was he the victim of poor QB play and unimaginative coaching? Or is he just a fair-to-middling player?
The Vikings seem to think he's going to step it up a notch. The team just signed him to a lucrative five-year extension with hopes that the addition of Norv Turner as his offensive coordinator can take his game up a notch. So are you ready to jump on board the Rudolph train? Or are you a skeptic?
Kyle Rudolph
ADP: 103
TE: 9
Buy: Anthony Continue reading →
Arian Foster was off to a solid start in 2013 before injuries took a toll, ending the one-time-top-fantasy-pick-overall's season.
He's back and running at full strength – without his one-time backfield mate Ben Tate to steal carries. But there are still plenty of question marks hovering over the head of this aging star. It's a new era in Houston – new coach, new QB, new blocking scheme. Can Foster rebound?
Arian Foster
ADP: 13
RB: 8
Buy: Tony Continue reading →
Cardinals fans clamored all season last year for Andre Ellington to replace the nondescript Rashard Mendenhall. Ellington had
many fantastic moments in 2013, but coach Bruce Arians stubbornly kept feeding his veteran the majority of the carries.
Ellington will get his chance this year. With Mendenhall mercifully retired, Ellington will take the top job and get a chance to show coaches he can put up similar numbers in a full-tim role. Do you think he's up to the task?
Andre Ellington
ADP: 48.7
RB: 20
Buy: Anthony Continue reading →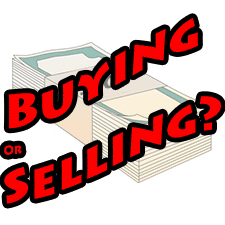 After serving several seasons as the caddy to Maurice Jones Drew, Rashad Jennings moved on to Oakland last season where he started the season … caddying for Darren McFadden. Luckily for Jennings, McFadden followed his typical form and got hurt, allowing Jennings to step into a starting role for the second half of the season.
Jennings took advantage, starting seven of the final eight and putting up solid numbers. The stretch earned him a contract from the New York Giants, where he enters training camp as the top dog. Can he handle the role and expand on his success from last season? Or will he be exposed as someone who is more appropriately suited to the role of complementary back?
Rashad Jennings
ADP: 65.3
RB: 25 Continue reading →
I'm a Minnesotan. Over the last week, the only sports headline that has come close to competing with the many Kevin Love trade rumors is the lawsuit filed by former Vikings punter Chris Kluwe against his former team.
Without going into every detail, Kluwe's case deals with claims that his special teams coach, Mike Priefer, created a hostile work environment by saying things such as: "put all gay people on an island and nuke them until it glows."
The Vikings coach denied it several times, but once it was corroborated by current Vikings player then Priefer admitted it. He was suspended by the Vikings for three games, which will be reduced to two if he completes sensitivity training.
Sticking with the NFL (this does lead to MLB, I promise), the league came out Thursday with its punishment for Baltimore Ravens star running back Ray Rice, busted during the off-season for dragging his unconscious girlfriend out of an elevator (this is on video).
The NFL slapped Rice on the wrist with a two-game suspension for domestic violence. This is half the punishment that Rice would have received had he used performance enhancing drugs. These penalties, respectively for Priefer and Rice, make a mockery of both domestic violence and gay bashing. Continue reading →