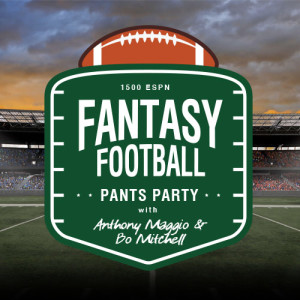 Fantasy football drafts are happening this week en masse, as we approach the last week of the preseason.
Players are still climbing (or dropping) all over fantasy football cheat sheets. If you need some backups or just want another resource heading into your draft gathering, please consider the resources on this site.
We've got cheat sheets – see the links below. We've also got a link to the Fantasy Football Pants Party (Podcast Edition), co-hosted by Anthony Maggio and Bo Mitchell. So you're getting info from TWO of the world's 17 foremost fantasy football experts' cheat sheets, for the price of one.
Print these out, take them with you and dominate your league! (unless you happen to be in one of our leagues–in which case, we highly recommending finding the world's 18th foremost fantasy football experts cheat sheets).
Got questions? Both cheat sheets have Twitter handles so you know where to harass find them.
Anthony Maggio – 2014 Fantasy Football Cheat Sheets – Download - LAST UPDATED: 8/27/2014, 7:30 PM
Bo Mitchell – 2014 Fantasy Football Cheat Sheets – Download - LAST UPDATED: 8/25/2014, 8:30 AM
It's been an up and down couple seasons for Chris Johnson the last three years – even sometimes with remarkable highs and lows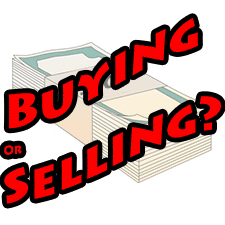 even within just a few games.
Johnson hopes a fresh start in New York will rejuvenate a career that, back in 2010, seemed destined to end up matching up with the best of all time.
Expectations are a bit lower now than they were during his first three seasons when he was rushing
for more than 4,500 yards and 34 TDs. And he goes to a team with fewer offensive weapons, uncertainty at QB and a lesser offensive line. Does the new setting bring about new energy? Or do the factors working against him conspire to produce more up and down results in 2014?
Chris Johnson
ADP: 62.1
RB: 25
Buy: Tony
Oh, how the mighty have fallen. Just a few short years ago, CJ2K and Adrian Peterson were duking it out to be the top dog in both the real world and in the hearts of fantasy owners everywhere. Today, Peterson still is Ranked #1 on ESPN's draft results, and Johnson is ranked 58th overall, with a draft position of 62, But I wouldn't sleep too long on Johnson, for one main reason—who else do the Jets have? Continue reading →
Don't give up on Gordon just quite yet
Ok, the NFL upheld Josh Gordon's one-year suspension for violating the substance abuse policy. This isn't terribly surprising news – and it doesn't mean you should necessarily give up on his 2014 season just quite yet.
Remember back in 2008 when the league tried to suspend Pat and Kevin Williams for taking a banned diuretic. They took their respective cases to the Minnesota Court of Appeals.
The state court of appeals declined to block the NFL suspensions because the diuretic in question does not fall under the state's workplace drug-testing laws – but also noted in the decision, according to media reports, was that the NFL is subject to state law when testing for other drugs that are covered.
Kevin Williams eventually dropped his appeal and served a four-game suspension – but he was able to finish the season. Pat Williams took the issue to the state Supreme Court. He played 14 games in 2008, 15 in 2009 and all 16 in 2010 before the Supreme Court declined to hear the case – and he retired before any suspension could take effect. Continue reading →
| | | |
| --- | --- | --- |
|   | Andy | Tony |
| AFC West | Denver | Denver |
| AFC North | Cincinnati | Cincinnati |
| AFC South | Indianapolis | Indianapolis |
| AFC East | New England | New England |
| Wild Card | San Diego | Kansas City |
| Wild Card | Baltimore | Tennessee |
| NFC West | Seattle | Seattle |
| NFC North | Green Bay | Chicago |
| NFC South | New Orleans | New Orleans |
| NFC East | Philadelphia | Philadelphia |
| Wild Card | San Francisco | Arizona |
| Wild Card | St. Louis | Tampa Bay |
| NFC Champion | Seattle | Chicago |
| AFC Champion | Denver | New England |
| Super Bowl Champion | Denver | Chicago |
Andy: I know in most seasons there is a fair amount of turnover in playoff teams, but I just don't see a lot of that happening this year. A lot of the really strong teams almost seemed to get stronger and I think there are even going to be some potential rematches to be had in 2014.
Tony: I so want to disagree with you, if for no other reason than it makes for more interesting writing. But, while typically between five to seven teams change over, I can't see that happening this year, as I actually ended up with six of eight division winners from last year repeating. Continue reading →
For the seven seasons between 2005 and 2011 Larry Fitzgerald was fantasy money, competing even for the top WR off the board in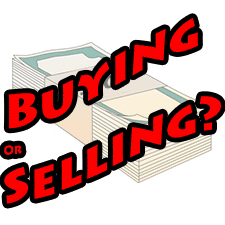 some years. Then the Cardinals fell on hard times at the QB position and the return started turning into quarters on the dollar.
Carson Palmer arrived last season in Arizona and he brought some relevance back in terms of getting Fitzgerald in the end zone. But his total yardage and average per catch numbers have declined dramatically over two seasons. Into his 11th season, does the presence of Michael Floyd and others rejuvenate the aging wideout? Or are the last two seasons sign of a permanent slow decline?
Larry Fitzgerald
ADP: 37.1
WR: 12
Buy: John Vomhof Jr.
Larry Fitzgerald isn't the elite, top-five wide receiver he used to be. But that's OK because he doesn't have to be at his going rate.
A borderline first-rounder just a few years ago, Fitzgerald's now going at a reduced price: 38th overall and 12th at his position. That's solid value for a All Pro talent for who caught 82 passes for 954 yards and 10 touchdowns in 2013 – especially if you're able to land him as your WR2. Continue reading →
Alfred Morris burst onto the fantasy scene in 2012 as a relatively unknown sixth round choice. He was one of the few Washington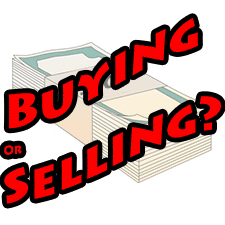 players who truly seemed to thrive under Mike Shanahan's system in 2012 and 2013.
Now there is a new coach and a new system, and along with that there is concern that Morris' skill set might not be the best fit for the new scheme.
So will Morris overcome and continue to maintain his place among the NFL's elite from the last couple years? Or are his best days in Washington behind him?
Alfred Morris
ADP: 26.4
RB: 13
Buy: John Vomhof Jr.
Alfred Morris entered the NFL as a popular sleeper in 2012. Now, it's the fantasy world that's sleeping on him.
Although viewed as a pedestrian talent when he entered the league, he's proven himself to be a stud fantasy RB. He debuted with a spectacular 1,610 yards and 13 TDs as a rookie, then came back with a solid 1,275 yards and seven TDs last year. (A big drop, sure, but still solid production.) Continue reading →