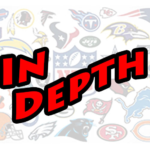 Injuries and a difficult schedule conspired to cause difficulty for the Kansas City Chiefs in their efforts to follow an 11-5 wild card season. But the Chiefs, despite several key losses, including veteran LB Derrick Johnson and S Eric Berry, remained competitive.
Still, the team suffered some troubling losses and, at times, the offense bogged down, as Jamaal Charles would become invisible and other weapons were not able to step up.
But Travis Kelce and De'Anthony Thomas are a year older. Dwayne Bowe is gone, having been replaced as the top WR by Philadelphia's Jeremy Maclin. And optimism may be on the rise. How good can this team be? Matt Verderame, editor in chief of Arrowhead Addict, shares his thoughts.
Zoneblitz: The Chiefs endured a lot of injuries in finishing 9-7, down from 11-5 the year before. How would you assess the season?
Verderame: The season was a mixed bag. On one hand, Eric Berry missed most of the year and Derrick Johnson and Mike DeVito missed the whole campaign. Going 9-7 on its face isn't terrible, although losses to the Raiders and Titans are inexcusable. Kansas City blew a golden opportunity to make the playoffs. Continue reading →
The San Diego Chargers got off to a great start in 2014, but injuries contributed to a slide in the last 10 games. Now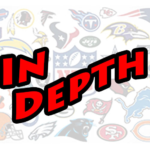 there are rumors that long-time QB Philip Rivers may be on the trading block and that the Chargers may be interested in a trade for Marcus Mariota.
So is this team a few healthy pieces from being a playoff contender? Or are the Chargers about to hit a semi-rebuilding cycle? Ernie Padaon, editor of Bolt Beat, shared some thoughts.
Zoneblitz: San Diego started 5-1 with a win over Seattle but slid to 9-7 and missed the playoffs. How would you assess the season? Continue reading →
Troy Polamalu has announced that he's retiring after a mostly spectacular 12-year career with the Pittsburgh
Steelers.
During his career he racked up eight Pro Bowls and four first-team All Pro awards, one behind Ravens safety Ed Reed in both categories. Polamalu also was a second-team All Decade safety on the team of the 2000s. Reed and Brian Dawkins won first-team and Polamalu shared his honors with Darren Sharper.
So Polamalu's credentials as a Hall of Famer should be without question, right?
Probably so. He's a year behind Reed in eligibility, so I would normally think he's a year behind Reed in induction – though Reed could go in slightly more quickly due to the additional honors. Still, Polamalu's credentials are solid. He becomes eligible in 2020 and one would think he'd have a pretty good shot of making it then or, at least, shortly thereafter.
However, it's been very difficult in recent years to figure out how voters view the safety position. There are several top-notch candidates from the last three All-Decade teams – among others – who have still not been voted into the Hall – guys with similar postseason profiles to Polamalu and Reed. So how long they wait really depends on how voters decide to sort out the backlog.
Here's at least a partial list of guys who seem to be viewed as legit candidates: Continue reading →
Injuries and inconsistent play at QB from Matt Schaub led to a 2-14 finish for the Houston Texans in 2013 that meant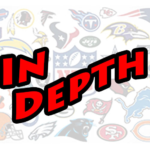 the end of the Gary Kubiak era and the beginning of the tenure of Bill O'Brien.
And O'Brien got things turned around quickly. Improved play from the defense, including a monster season from J.J. Watt, and solid play by QB Ryan Fitzpatrick kept the team more competitive in 2014 and while a 9-7 finish did not send the team to the postseason, it did reinvigorate the fan base.
But Fitzpatrick is gone, so the QB position is likely to be manned by one of three barely proven entities in 2015. Additionally, Andre Johnson is gone to Indianapolis and Arian Foster is aging. So while there is improvement, there also are questions. So how far is this team from revisiting the playoffs and possibly making a run?
Patrick Starr, owner and editor of the blog State of the Texans, which covers the Texans independently and for Sports Talk 790 in Houston and Scout.com, shared his thoughts.
Zoneblitz: Houston went from 2-14 to 9-7, finishing 4-1 in the last five games. How would you assess the season? Continue reading →
With San Francisco coming off three consecutive conference championships and a trip to the Super Bowl two seasons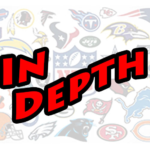 ago, hopes were high heading into 2014. But injuries, infighting and the regression of Colin Kaepernick took the 49ers down a peg.
Now, Jim Harbaugh is coaching at the University of Michigan and Jim Tomsula is taking his place. Frank Gore is gone to Indianapolis and LBers Chris Borland and Patrick Willis have retired. Reggie Bush and Torrey Smith are newly signed. Carlos Hyde steps into Gore's role. And, perhaps most importantly, Kaepernick has another shot to take the next step in his development.
So how does this team stack up in the NFC heading into the 2015 draft?
Al Sacco, who covers the 49ers for 49erswebzone.com, Ninerfans.com and Sportsoutwest.com, returns to Zoneblitz with some thoughts.
Zoneblitz: The 49ers fell from 12-4 and conference championship game to 8-8 and out of the playoffs. What caused the problems and how would you assess the season? Continue reading →