We've made it to championship weekend. Below are my position rankings for week 16. Here you can find rankings from Anthony Maggio). We'll do the best we can to adjust throughout the week to account for news, injuries, etc. Post questions in the comments below or on Twitter @Bo_Mitchell.
Quarterback
Aaron Rodgers at Tampa Bay
Andrew Luck at Dallas
Drew Brees vs. Atlanta
Tom Brady at NY Jets
Peyton Manning at Cincinnati Continue reading →
It's my final week of posting position rankings to help you set your fantasy lineup! Adjustments will be made throughout the week to account for news, injuries, etc. Post questions in the comments below or on Twitter @MPLSMaggio. And find rankings from colleague Bo Mitchell here. Good luck in championship week!
Quarterbacks Continue reading →
So at the beginning of the season, Tony proclaimed that he found breaking even boring and said by season's end he hoped to have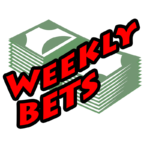 either doubled his imaginary bankroll or crapped out completely. Gambling is a funny thing, though, and with two weeks left in the 2014 campaign, here he sits, $300 below the original pretend $10,000 that we started with.
All of this is cute and nice – it's not terribly frustrating, because again, it's not real cash. But on the other hand it is a bit maddening, because while we started out well through the first, say, two-thirds of the season. But as we began to play with a bit of mythical casino cash and get more aggressive with the betting, our results have gotten worse.
But that's how gambling works. Win some, lose some, and as long as you don't end up with broken legs in the middle of the desert, you're probably doing alright. So here are the standings. Continue reading →
Anthony Maggio did miss one game earlier this season but for the most part he's given you a blueprint this season for how you want to run a survivor pool. He's mixed and matched picking great teams versus great match-ups and he's heading into week 16 with a home team taking on a sinking ship. That's how it's gotta be done this late in the season. Here's the 14-1 maestro's pick for week 16. Continue reading →
Every Thursday on 1500ESPN's Fantasy Football Pants Party, Anthony Maggio and Bo Mitchell field their Ballsy teams—a full fantasy lineup comprised only of players available in at least half of ESPN.com leagues. Each week Zoneblitz.com will publish a preview, with Maggio's top-rated at each position among the Ballsy-eligible players.
If you're looking to put some money down over the next couple weeks, John Vomhof Jr. is the man to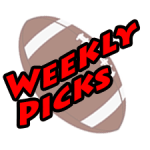 follow. He has yet to catch Dr. Phil, but his 51-12 clip has him a couple games ahead of the nearest Zoneblitz contributor.
John and Andy paced the group last week with 12-4 marks. In truth, though, all of us are holding our own. John would fall in the top 20 percent of the 133 experts followed by NFL Pickwatch. Tony would be in the top third. Dr. Phil? Rarified air – he'd be tied for fourth. Looking for a job?
Anyway, just two weeks left in the regular season. And here are the standings.
| | | |
| --- | --- | --- |
| Name | Week 15 | Overall |
| Dr. Phil | 11-5 | 156-67-1 |
| John | 12-4 | 151-72-1 |
| Tony | 11-5 | 149-74-1 |
| Andy | 12-4 | 145-78-1 |
| Maggio | 10-6 | 134-89-1 |
The playoffs are approaching and the games are getting more important. The NFC South still has a chance to get a team to .500. … though it's unlikely. But anyway, it's getting to be crunch time. The next couple weeks should be fun. Here are our picks for week 17. Continue reading →