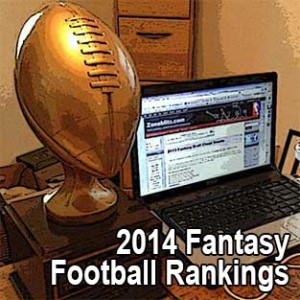 Teams are already reporting to training camp, which means its that time of year to start putting your fake team together! As we did a year ago here at Zoneblitz, we'll be provided a standard league fantasy football cheat sheet that will be regularly updated to reflect news, injuries, position battles, and anything else that requires a shift in thinking. Print this out, take it with you to your fantasy draft, and dominate your league!
Got questions? Well we've added my email address and Twitter handle to this year's cheat sheet so you know where to find me. I'd wish you good luck this season, but with my help, you won't really need luck.
After serving several seasons as the caddy to Maurice Jones Drew, Rashad Jennings moved on to Oakland last season where he started the season … caddying for Darren McFadden. Luckily for Jennings, McFadden followed his typical form and got hurt, allowing Jennings to step into a starting role for the second half of the season.
Jennings took advantage, starting seven of the final eight and putting up solid numbers. The stretch earned him a contract from the New York Giants, where he enters training camp as the top dog. Can he handle the role and expand on his success from last season? Or will he be exposed as someone who is more appropriately suited to the role of complementary back?
Rashad Jennings
ADP: 65.3
RB: 25 Continue reading →
I'm a Minnesotan. Over the last week, the only sports headline that has come close to competing with the many Kevin Love trade rumors is the lawsuit filed by former Vikings punter Chris Kluwe against his former team.
Without going into every detail, Kluwe's case deals with claims that his special teams coach, Mike Priefer, created a hostile work environment by saying things such as: "put all gay people on an island and nuke them until it glows."
The Vikings coach denied it several times, but once it was corroborated by current Vikings player then Priefer admitted it. He was suspended by the Vikings for three games, which will be reduced to two if he completes sensitivity training.
Sticking with the NFL (this does lead to MLB, I promise), the league came out Thursday with its punishment for Baltimore Ravens star running back Ray Rice, busted during the off-season for dragging his unconscious girlfriend out of an elevator (this is on video).
The NFL slapped Rice on the wrist with a two-game suspension for domestic violence. This is half the punishment that Rice would have received had he used performance enhancing drugs. These penalties, respectively for Priefer and Rice, make a mockery of both domestic violence and gay bashing. Continue reading →
Few off-seasons have been as strange as the one experienced by Carolina Panthers. Coming off a surprise trip to the playoffs, fans
watched as virtually the entire WR corps was traded or allowed to leave as free agents. The team is left with TE Greg Olsen and a collection of rookies and free agents that will cobble together Cam Newton's supporting cast for 2014. The highest expectations, arguably, have been put on 10-year veteran Jerricho Cotchery.
Jerricho Cotchery
ADP: 170
WR: 67
Chris Snee announced his retirement from the NFL this week after a decade of playing right guard for the Giants. His family was standing by as he reportedly choked on the words while meeting with the media, his wife and three kids apparently taking the news even harder than he did.
His father-in-law, who also happens to be Head Coach Tom Coughlin, had nothing but great things to say about Snee, who was a second round draft pick in 2004. Solid, stand-up guy who never got in trouble and always showed up in shape, ready to do his job. Quotes from QB Eli Manning leave me wondering if he's not taking it hardest of anyone.
It sounds like he was a great guy and a superb teammate – and hopefully he continues to be a fantastic family man as he transitions to his next phase in life. It sounds like he's the type of guy fans should love to cheer for.
But those characteristics, unfortunately at times, don't make a player a strong candidate for the Pro Football Hall of Fame. Continue reading →
Starting to cobble together your fantasy football draft lists? Not sure where to place certain guys? We're here to help. Throughout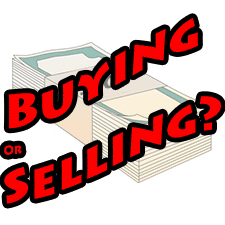 the next several weeks we'll be providing the buy and sell arguments based on their average draft position at ESPN.
Cordarrelle Patterson
ADP: 65.7
WR: 23
Buy:
You'll read a bit over the next few days on these pages about the work Turner has done as a coach in padding the stats of tight ends. That data is not wrong—he's been good for guys like Antonio Gates and Jordan Cameron, without question.
But when he has been the offensive coordinator and not the head coach, a look at the stats generated by his players shows a couple things: RBs catch passes, the ball gets spread around a lot, and dynamic WRs break out. Last year it was Josh Gordon, who put up 87 catches, 1,646 yards and nine TDs. In 2006 the rather pedestrian duo of Arnaz Battle and Antonio Bryant put up 59 and 40 catches respectively with Alex Smith at QB on a bad San Francisco squad. The 2001 San Diego Chargers were led by Curtis Conway's 71 catches, but Jeff Graham had another 52 and LaDainian Tomlinson had 59. Continue reading →