Buffalo has not been to the playoffs since 1999 and has lost double-digit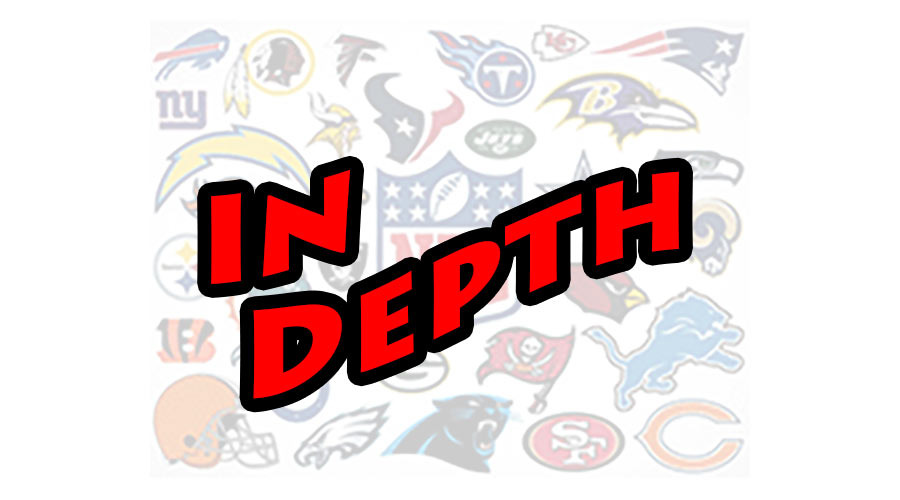 games the last five seasons. But 2013 may have provided  a bit of a turning point.
The team added head coach Doug Marrone, athletically gifted QB EJ Manuel and stud middle linebacker Kiko Alonso to a roster that already included the likes of C.J. Spiller, Fred Jackson, Steve Johnson, Jairus Byrd, Mario Williams and a handful of other solid players.
Just how much progress was made is hard to assess, given that Manuel and Spiller, among others, missed significant time or effectiveness with injuries. But there is at least some optimism that the core may be more in place than it has been in awhile.
So, how close are the Bills to ending that playoff drought? Matt Warren, senior editor of Buffalo Rumblings, shared his thoughts.
Zoneblitz: In 2013 Buffalo was 6-10 for the third straight year and fourth of the last five. What is your assessment of the season compared with the previous couple? Continue reading →
Another of the NFL's most disappointing teams in 2012 was the Minnesota Vikings, who dropped to 5-10-1 after going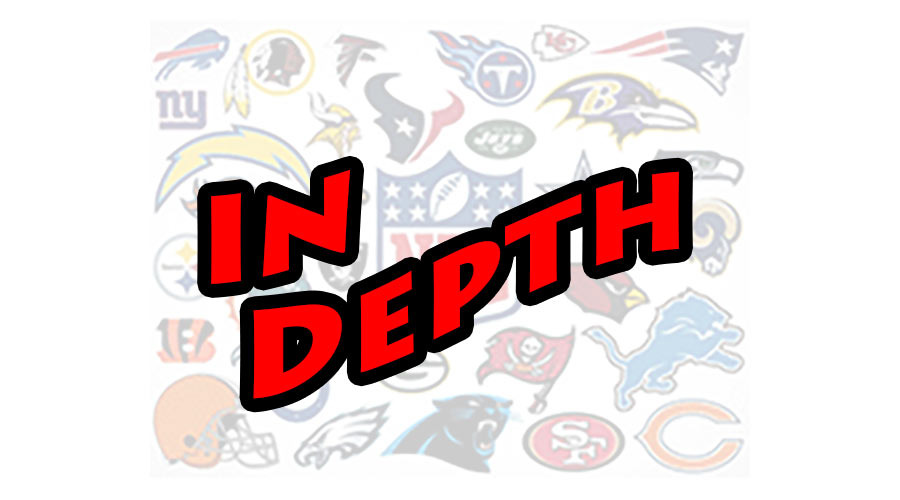 to the playoffs as a wild card in 2012.
Adrian Peterson's 2,000 yard 2012 season propelled that postseason run, but for everything that went right that season, more went wrong in 2013. Christian Ponder regressed, losing his job twice and ensuring he would be lucky to see the field regularly in 2014. And the defense was a mess, ranking last in the league in points allowed and second to last in yardage allowed.
The miserable season cost Leslie Frazier his job and certainly has General Manager Rick Spielman on notice that a repeat performance won't be tolerable. But this team does have weapons, particularly on the offense, where Cordarrelle Patterson and Kyle Rudolph join Peterson as toys with which new offensive coordinator Norv Turner can tinker.
So what will this team look like in 2014? Much depends on what management can do at the quarterback position, says Jon Merckle, senior blogger with The Viking Age. He shared some thoughts with Zoneblitz.
Zoneblitz: After making the playoffs in 2012, the Vikings fell apart in 2013, going 5-10-1. What went wrong and is this team's talent level closer to the 2012 or 2013 season? Continue reading →
Ten games into the 2012 season, Tampa Bay was 6-4 and riding a four game win streak into playoff contention under the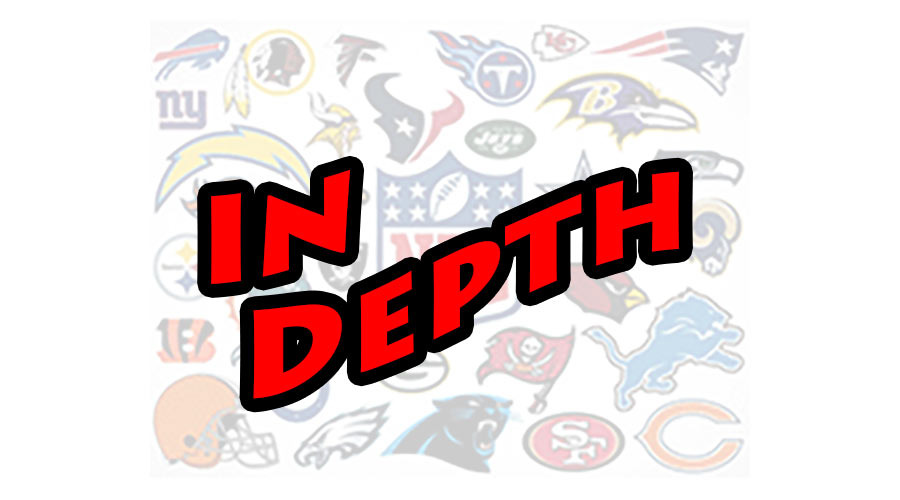 leadership of Josh Freeman.
The Bucs lost five of six to close out the season, but Freeman looked good enough at times that year to convince some that he really was coming together as the future franchise QB.
Not so much in 2013.
Tampa got off to a disastrous 0-8 start and four games in, Freeman was benched and ultimately released. The 4-12 season was the team's second in three years and it led to the dismissal of Greg Schiano as coach.
So where do the Bucs go from here? Leo Howell, editor of the Pewter Plank, stopped by Zoneblitz.com to share his thoughts on what Tampa has going heading into 2014.
Here's what he had to say.
Zoneblitz: After an at least semi-promising 2012 season, the wheels fell off in 2013. The Bucs would seem to have way too much talent to start 0-8 and go 4-12.What went wrong?
Howell: Poor coaching was really the main issue, as it spread to other areas of the team. The coaching staff ran a horrible offensive scheme, which limited the players. The coaching staff couldn't develop Josh Freeman, ran him out of town (either intentionally or unintentionally). And eventually, the decisions of the coaching staff drove the team past the point of being a contender, and as you said, the wheels fell off. Soul-crushing losses to start the season against the Jets and Saints set the tone for an incredibly disappointing season. Continue reading →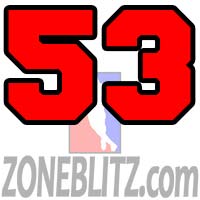 Part four in our likely several year long series of the best players in NFL history by Numbers. So far, we've hit three:
#25 – Fred Biletnikhoff
#80 – Jerry Rice
#81 – "Night Train" Lane (with TO a close second, and Calvin Johnson closing quickly)
The next number up is #53–linebackers and linemen (primarily centers).
Harry Carson – New York Giants – The Hall of Fame linebacker played from 1976 to 1988, made 9 Pro Bowls, and helped the Giants win Super Bowl XXI. He was inducted into the Hall of Fame in 2006.
Len Ford – Los Angeles Dons, Cleveland Browns, Green Bay Packers – The Hall of Fame defensive end wore #53 for his first two years in Cleveland, before switching to #80. I've not found a record of what he wore in Los Angeles with the Dons of the AAFC.
Mike Webster – Pittsburgh Steelers, Kansas City Chiefs – The Hall of Fame center wore #53 in his final two seasons, playing in Kansas City, where he originally signed on as the offensive line coach. He will make the list for #52 for sure.
Alex Wojciechowicz – Detroit Lions, Philadelphia Eagles – According to ProFootballReference.com, Hall of Famer Wojciechowicz wore #53 in at least his final season with the Eagles, although I found no pictures of him in it.
Mick Tingelhoff – Minnesota Vikings – One of the most frequently mentioned potential senior candidates for the Hall of Fame, Tingelhoff wore #53 for all 17 of his seasons with the Minnesota Vikings, including his five All-Pro and six Pro Bowl seasons.
Randy Gradishar – Denver Broncos- The Broncos linebacker started as #52, but switched to #53 in 1976 after his first of seven Pro Bowls. Combined with his two All-Pro seasons, he is bound to start coming up in senior candidacy conversations for the Hall of Fame sooner or later.
Bill Romanowski - San Francisco 49ers, Philadelphia Eagles, Denver Broncos, Oakland Raiders – Say what you want about the character of Romanowski, he wore #53 for 16 seasons and four teams, and made a couple Pro Bowls along the way.
No current players are real close at cracking this list–NaVorro Bowman is probably the best, with Maurkice Pouncey up there with him from the offensive line side. Super Bowl XLVIII MVP Malcolm Smith also wears it.
So, what say you–who is the best #53?  Let us know who got your vote in the comments…and let us know if you think we missed someone.

Loading ...
Just a year after nearly going to the Super Bowl, the Atlanta Falcons were one of the favorites to again make a deep run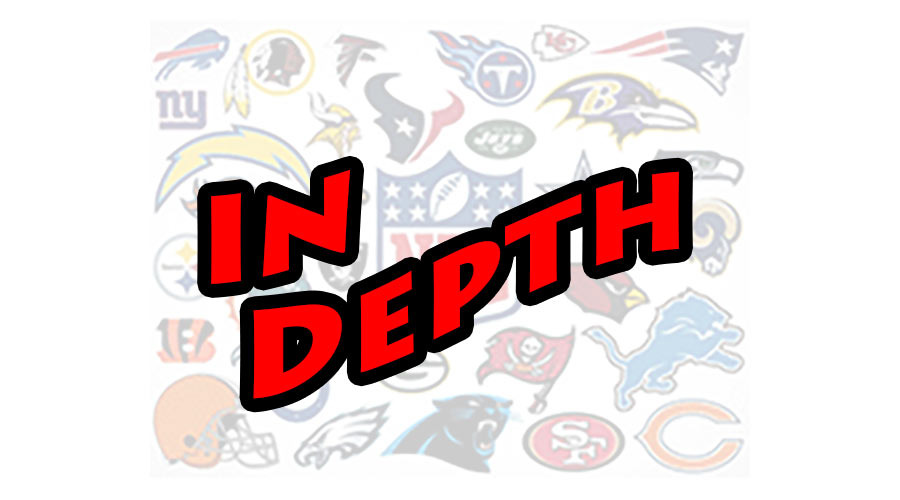 in the playoffs. Instead, Atlanta is picking sixth in the NFL draft after one of the most disappointing seasons in recent memory.
Was it injuries that set the Falcons astray? Or is this an aging team with salary cap issues on a downward slide? Two bloggers shared their thoughts on what went wrong in 2013 and what the team has to do to fix things in 2014. Here's what Ben Sullivan, editor of Blogging Dirty, and Aaron Freeman, founder of FalcFans.com have to say.
Zoneblitz: A year off the NFC Championship game the Falcons took a huge step back in 2013. How would you assess the season and where it went wrong?
Sullivan: In one word, awful. The Falcons struggled on all three phases of the game, including special teams. The team is built around the offense, but injuries and poor offensive line play left them with a stagnant offense. I think the success they had recently left them with some blinders on when it came to the holes in the team. Sometimes you need a kick in the teeth to really take a harsh look at your own house, and last year was just that for them.
Freeman: It was a combination of injuries and other factors. Simply put three of the team's top 5 players: Julio Jones, Roddy White and Sean Weatherspoon missed a lot of time. And the Falcons did not respond well to it. Backups and newcomers like Steven Jackson and Osi Umenyiora didn't step up or contribute to the levels expected. Continue reading →