For those drafting this weekend and into next Thursday night's NFL Season Kickoff, you've got one last shot to garner some wisdom from two of the 17 fantasy wizards of the world.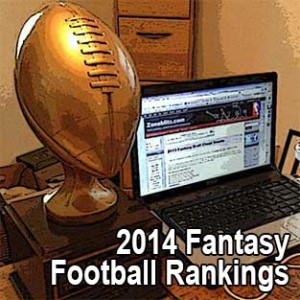 Anthony Maggio and Bo Mitchell have updated their cheat sheets one last time (though they'll be back starting next week with weekly rankings).
Anthony Maggio's Final Preseason Fantasy Football Rankings
Bo Mitchell's Final Preseason Fantasy Football Rankings
Good luck with your drafts.
And sign up below to be added to our email list, for the latest in player rankings, updates on the Fantasy Football Pants Party Podcast and more!
It's been an up and down couple seasons for Chris Johnson the last three years – even sometimes with remarkable highs and lows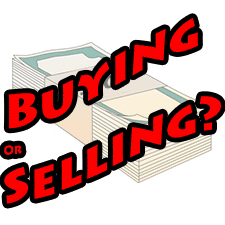 even within just a few games.
Johnson hopes a fresh start in New York will rejuvenate a career that, back in 2010, seemed destined to end up matching up with the best of all time.
Expectations are a bit lower now than they were during his first three seasons when he was rushing
for more than 4,500 yards and 34 TDs. And he goes to a team with fewer offensive weapons, uncertainty at QB and a lesser offensive line. Does the new setting bring about new energy? Or do the factors working against him conspire to produce more up and down results in 2014?
Chris Johnson
ADP: 62.1
RB: 25
Buy: Tony
Oh, how the mighty have fallen. Just a few short years ago, CJ2K and Adrian Peterson were duking it out to be the top dog in both the real world and in the hearts of fantasy owners everywhere. Today, Peterson still is Ranked #1 on ESPN's draft results, and Johnson is ranked 58th overall, with a draft position of 62, But I wouldn't sleep too long on Johnson, for one main reason—who else do the Jets have? Continue reading →
Don't give up on Gordon just quite yet
Ok, the NFL upheld Josh Gordon's one-year suspension for violating the substance abuse policy. This isn't terribly surprising news – and it doesn't mean you should necessarily give up on his 2014 season just quite yet.
Remember back in 2008 when the league tried to suspend Pat and Kevin Williams for taking a banned diuretic. They took their respective cases to the Minnesota Court of Appeals.
The state court of appeals declined to block the NFL suspensions because the diuretic in question does not fall under the state's workplace drug-testing laws – but also noted in the decision, according to media reports, was that the NFL is subject to state law when testing for other drugs that are covered.
Kevin Williams eventually dropped his appeal and served a four-game suspension – but he was able to finish the season. Pat Williams took the issue to the state Supreme Court. He played 14 games in 2008, 15 in 2009 and all 16 in 2010 before the Supreme Court declined to hear the case – and he retired before any suspension could take effect. Continue reading →
| | | |
| --- | --- | --- |
|   | Andy | Tony |
| AFC West | Denver | Denver |
| AFC North | Cincinnati | Cincinnati |
| AFC South | Indianapolis | Indianapolis |
| AFC East | New England | New England |
| Wild Card | San Diego | Kansas City |
| Wild Card | Baltimore | Tennessee |
| NFC West | Seattle | Seattle |
| NFC North | Green Bay | Chicago |
| NFC South | New Orleans | New Orleans |
| NFC East | Philadelphia | Philadelphia |
| Wild Card | San Francisco | Arizona |
| Wild Card | St. Louis | Tampa Bay |
| NFC Champion | Seattle | Chicago |
| AFC Champion | Denver | New England |
| Super Bowl Champion | Denver | Chicago |
Andy: I know in most seasons there is a fair amount of turnover in playoff teams, but I just don't see a lot of that happening this year. A lot of the really strong teams almost seemed to get stronger and I think there are even going to be some potential rematches to be had in 2014.
Tony: I so want to disagree with you, if for no other reason than it makes for more interesting writing. But, while typically between five to seven teams change over, I can't see that happening this year, as I actually ended up with six of eight division winners from last year repeating. Continue reading →