Road teams ruled the wild card round, but home teams have come back with a vengeance. In the six games since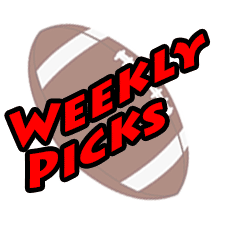 they are undefeated.
That means it's number one versus number one in the Super Bowl – as it probably should be for the league's 50th big game.
Tony nailed the conference championship winners. He's tied with John Vomhof for the entirety of the postseason. The rest of us split the championship games. Here are the standings heading into the Super Bowl.
| | | |
| --- | --- | --- |
| | Conf Champ | Postseason |
| Tony | 2-0 | 8-2 |
| John Vomhof Jr | 1-1 | 8-2 |
| Anthony Maggio | 1-1 | 7-3 |
| Andy | 1-1 | 6-4 |
And after 21 weeks of football, it all comes down to this. Two suffocating defenses and two great QB storylines – the young, brash rising star and the old, breaking down, hall-of-famer to be – squaring off for the Lombardi Trophy. Here's how we see it: [Read more…]